And it only took two months, not bad, right? Okay, two and a half months, but can I claim duress due to extreme heat that didn't allow me to work in my non-air conditioned painting studio (AKA my garage) for many, many weeks? What's that? My area of the country hasn't had 35 days of triple digits like the poor folks in the southeast? Ahhh, well, I am pregnant! 😛 I finally came to the realization that if I ever want to get this baby done, I'd have to move it to my back patio where I at least have shade in the mornings. Ahhhh, what a difference it made!
Just to refresh, here's the starting point for my sweet little dresser:
I'll be honest–this is not a completely accurate "before" shot because my sweet hubby got excited to break out the power tools a little early and removed all the drawer pulls before I could snap a photo. And, ahem, start sanding with his new sander. But that's okay–you can see the peeling paint just fine in this shot.
And the glorious after!
Isn't she pretty? (I don't have a wide angle lens, so I squeezed my pregnant body into my two year old's lower bunk, behind the safety railing, to get this shot. So it's wonky and crooked but I'm not trying again. :P)
A few more befores:
This piece was in pretty rough shape to begin with. Since I knew I wanted a smooth, pristine finish, we decided to sand down to bare wood and start fresh–I didn't want lumps and bumps from previous paint layers under my new finish. No distressing on this project, thankyouverymuch! Though I am playing around with distressing in other projects in the works, it wasn't what I was going for here.
I had fully intended to tackle this project on my own, but you know how boys are with their toys, especially new ones! So Ryan took charge of all the sanding and did a great job.
There were a few nicks and dents in the dresser, so my next step was to use some simply wood putty to fill in all the holes.
You'll notice that I also filled in all the drawer pull holes. We had planned to find new pulls for the dresser, but the more I looked at the old ones, the happier I was with them! So I soaked them in paint stripper to remove the gunk crusted in them and scrubbed them down with an old toothbrush. Then I hosed myself off because even with rubber gloves on, my hands got all itchy and tingly while using the stripper! Note to self, when a product cautions you to wear chemical-resistant gloves, BUY them before you leave the store with the product!
Here they are all cleaned up and ready for a coat of spray paint! I used Rustoleum Metallic Silver to spray two coats, then added a layer of Silver Leaf Rub 'n Buff to give the pulls a little extra gleam.
Don't they look purdy? And of course, since I had filled in all the original holes for these pulls, I had to redrill them all after the piece was completely painted. D'oh! Next time I start working on a project like this, I'm going to plan it out a wee bit better at the outset.
On to painting this beast! I won't bore you with all the shots I took in various stages of painting–they all show a white-ish dresser in my messy garage or on my messy back patio. *yawn* I used one coat of the Zinsser Bulls Eye Water-Based primer above, then three coats of the Valspar Satin Ultra White for the body. I don't have a specific color for the pink–I used a bit of leftover pepto-bismol pink paint from a previous project (*shudder*) and a lot of pale, pale pink from a $5 "oops" gallon I picked up at Lowe's to mix the color I ended up with. The pink took 2-3 coats of very precise, somewhat tedious painting with a lot of touching up the white around it. Then I used a Krylon Silver Leafing Pen from a craft store to add highlights in the routed designs on the drawer fronts and dresser body.
As my two year old would say, ta-dah!
Maybe a white and pink with silver accent French-style dresser isn't for everyone, but for my two youngest girls, it's perfect and I'm thrilled! I have big plans for that wall behind and above the dresser–stay tuned!
I'm linking up with Miss Mustard Seed's Furniture Feature Friday, the All Things Furniture Party at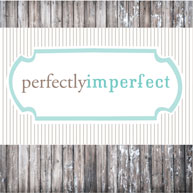 ,
, and Just a Girl's Show and Share Day. Check out all the awesome ideas linked up around the web!